Dr Beeching tried to put a stop to us seeing trains arriving at Hunstanton station but he failed?
>
>
Oh no he didn't!
>
>
Oh yes he did!
>
>
So then what is this pulling into the station?
>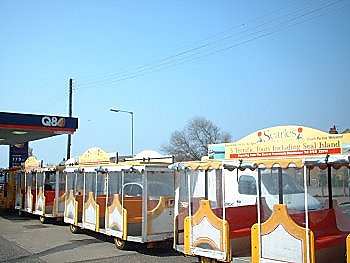 >
>
Oh look the train is in a traffic jam.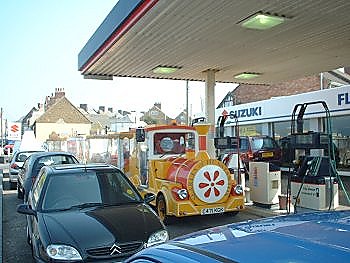 >
>
Oh no he isn't, the way ahead seems clear
for him to leave the station.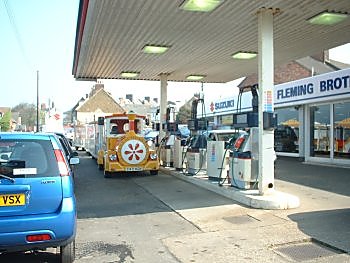 The Hunstanton Land Train survives another day.

Why not have a look at our feature on Heacham Railway Station? Click Here
Top of Page