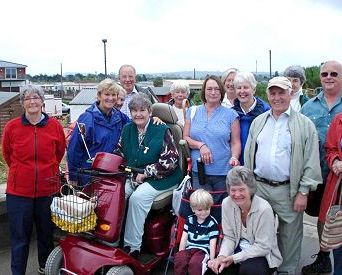 The weather did show
signs of a slight
improvement on the
previous days of
torrential rain and wind.
Walkers set off in good
spirits and a few managed
the walk from North
Beach to Hunstanton
Sailing Club and back
before the rain came
down. However most, like
myself, got drenched on
the return journey
.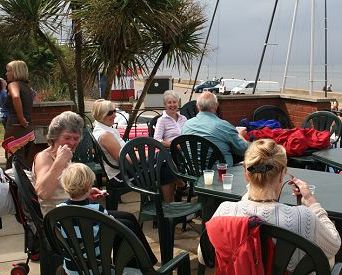 My thanks go to the walkers :

Jean Deeble of "Bramleys" B&B in Church Lane,
Maisie Smalls, David Ives, Mary Coote, Margaret Jeacock,
Pat Reilly, Cynthia Hayden,
David and Barbara Beebe, Eileen Pitkin, Pat Terry of the Card Cabin, Ron McFadden, Alan Powis, Staff of "Chop n Change"
John Harris, David Mackay, Alan and Elaine Ives, Steven and Julie Knox, Lea and Carla "The Pink Ladies (Gardening and Cleaning Service)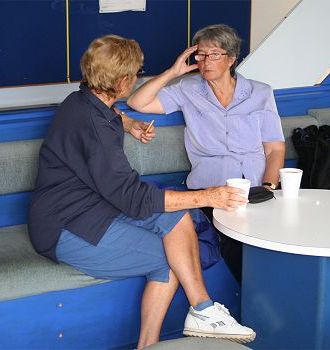 Thanks too to the many friends,
villagers and holiday makers who
sponsored us.
Every penny raised will go
towards purchasing extra
equipment for our surgeries.

The Chairman Mike Press thanked
all those taking part and helpers.

To date £1,439.12 has been raised
from the walk with still a few
more pounds to come.
Well Done!
To keep up to date with details of
fundraising events for surgery
funds visit this site and/or Notice
Boards in waiting rooms at
surgeries.

Doreen H Reed